APIs are essential to enriching a user's experience when connecting the data and capabilities of one software to another. To ease the process for its clients, Contour has launched a new API portal to help platform operators better integrate with its unique workflow for Letters of Credit (LC).
By Josh Kroeker and Selva Nainar
In today's increasingly digital world, corporates and banks are turning to technology solutions to optimise and secure their trade finance operations. But change requires effort, and sometimes using a new digital solution can decrease efficiency in the early stages. But as we often say – digitisation is a journey.
The reason for the initial drop in efficiency is because the new solution is typically standalone and is not integrated into the existing processes and systems. Additionally, users must adapt to the new user interface, setup controls, modify procedure documents and more before they can start realising value.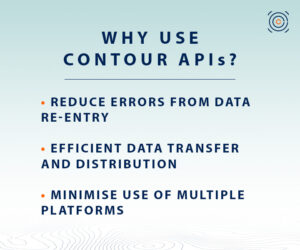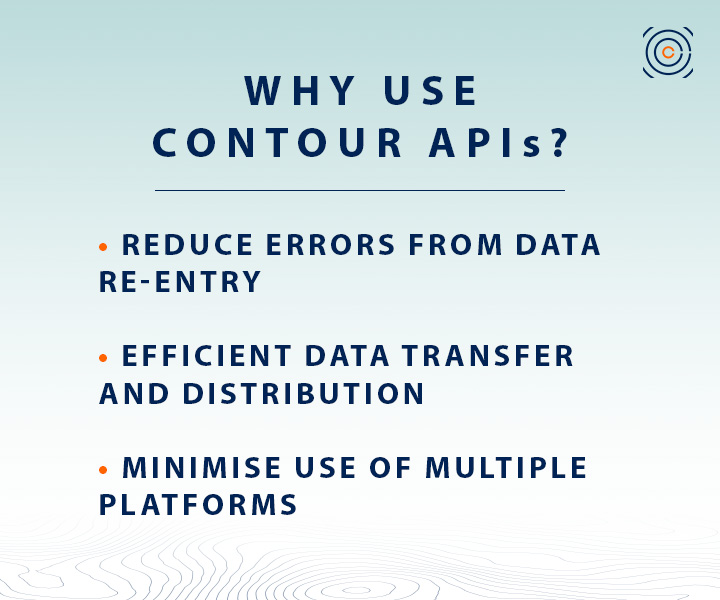 But there is another option that can help fast-track adoption at scale – Application Programming Interfaces, better known as APIs.
APIs enable the new solution to be connected to or embedded within existing applications, reducing the need to re-enter data between systems and creating a seamless end-to-end experience for the user.  
Contour has unveiled a new portal containing the latest version of its APIs. This gives users secure access to its global network and LC workflows, providing an alternative to using Contour's web-based application and user interface (UI).  
LC WORKFLOW: APPLICATION AND ISSUANCE OF A DOCUMENTARY CREDIT (DC)
Initial process without API integration
For a corporate customer to apply for a DC, they would likely have to access their Enterprise Resource Planning (ERP) system to find all the necessary information for the transaction, from items such as a sales contract, proforma invoice or purchase order.
Once they've gathered all the information, they would then need to key all the details into the Contour platform to apply for the DC.

Contour's intuitive

user interface already adds value to this process by

supporting

templates

for common transactions

and allowing users to co-draft the application

with their corporate counterparty. 

After the application, the bank would be notified in real time,

prompting them to

review the

details

and then manually

enter the

data

into their own

back-office transaction processing

system

s

for

compliance

checks, limit-checking

, booking limits

etc.

 

 

Finally, the bank would

update

the Contour platform to issue the DC

 so the transaction details can be shared with

all parties in real time

.

This process is a significant improvement over current practices that rely on disconnected separate systems, emails, and phone calls, but there is still room for improvement – especially at scale. 
Using integrated solutions with Contour APIs
Corporate Integration:
Integrating a corporate's ERP with Contour can significantly reduce data re-entry and the opportunity for errors.

Corporates can create a draft DC application in their ERP systems where all the necessary information – such as sales contracts and invoices – are available, then have that data sent to Contour through an API.

Bank integration:

Bank users can realise significant benefits from API connectivity to their back-office systems, such as what we have already proven with bank software provider, Finastra. Instead of having to manually download all the information from Contour and then enter the data into the bank's system, it will automatically appear in the bank's system after the application is sent. This reduces a lot of unnecessary and risk-prone processes such as separate email notifications, copy-pasting, separate logins and data double-entry.
With everything connected, the bank can easily do all their compliance and limit checks, book limits and collect fees, and issue the DC all from one place.
Integrating Contour with existing systems via APIs provides significant benefits, but does require technical effort, which is why companies generally start using Contour's intuitive web application before starting on their integration plan.   
Simplifying integration
To simplify the integration path, Contour has partnered with Finastra and other leading bank back-office software providers to embed Contour into their existing applications. In order to access all of Contour's LC functionalities, the banks simply need to update their existing systems to be "Contour-enabled", removing the need for any development effort by banks.
Contour is taking a similar approach with leading corporate trading platforms, all with the aim of connecting the world's banks and corporates regardless of the back-end system they choose to use.  
To support application providers and in-house development teams, Contour has just released a new version of its APIs, accompanied with improved documentation and guides. Furthermore, Contour can provide access to test environments and professional services support to ensure a successful and quick integration project. 
The digitisation journey is not without effort, but Contour is committed to supporting the industry to help make trade finance more secure and accessible for all.  
Get started with Contour's robust and business-ready APIs. Visit the new API portal to access our full suite of LC functionalities directly through your bank's back-office system.